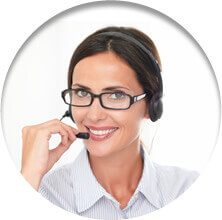 Customer support service
Ticket Online is online 24/7. A guard is constantly monitoring customers' transactions to ensure safe purchases.
If you need personal assistance you may want to use our LIVE CHAT. We are available Monday to Friday from 8 AM to 9 PM, Saturdays 9 AM to 9 PM, Sundays and holidays 11 AM to 7 PM (western Argentina Times - GMT -03:00).

The easiest way to contact us is by filling in the contact form below. Our team will get back to you as soon as posible. Please, feel free to contact us, we are online.
---
Whatsapp
To contact us write us through our Whatsapp

---
---
Voyenbus Usa LLC
203 SW 17th Ave Suite A

Miami FL 33135-3614
Estados Unidos