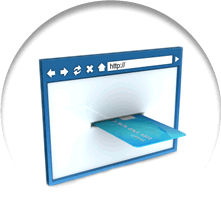 Our bus search engine on your site
With Ticket Online you can provide more services to your users, and thus, get a compensation in return. Turn those visits into revenue, you are certainly going to generate a greater profitability to your site.
We are a long distance bus services marketer in Argentina and neighboring countries. We are characterized by our customer service and our experience of more than 13 years in the market through Ticket Online (the first online ticket sales system in Argentina, which began in 2004. We count on the support of large-scale enterprises.)
• Your agency becomes a Ticket Online web agent (powered by: Ticket Online.) • You just embed our search engine on your website, just like a banner, and start selling.
• You can also receive our api calls, and develop the site the way you prefer.
• You will get commissions for the sales made.
• You will have access to the back office, to see your sales online.
Commercial advantages
• Service to your web users: the client should no longer moves to buy a ticket, he buys it through your website, or he also uses your website to get information, allowing you to increase your web traffic.
• The customer buys his ticket, prints his ticket, and just goes the bus service to board it, with his document or passport.
• Safe payment method: the payment is made by credit card, through INGENICO Argentina, leaders in transactional systems, with, at the same time, the backing of Verisign, the worldwide leader in data encryption.
• The service is directly associated with your business.
Ticket Online tasks
• Cart configuration on your website.
• Administration and customer service (after-sale, exchanges, returns).
• Monitoring and statistics.
• Fraud and security control.
• On-line validation and transaction costs.
• Hosting on our own servers.
If you have a website and want to associate with Ticket Online, contact us and we will be happy to advise you, it is very simple. To request information, send an email by clicking here.