Buy tickets in bus by Plus Ultra
Cheap bus tickets to travel around Argentina
The best price, guaranteed
100% safe
Choose your ticket paying less!

Plus Ultra
Plus Ultra Mercobus is affiliated to Grupo Plaza, GRUPO PLAZA is one of the most important public passenger transport companies in Argentina. Plus Ultra Mercobus has a fleet of long distance VOLVO double decker buses. The buses are equipped with an EPS safety system, ESB brakes and ecological motors, for protecting the environment. Cama and Suite seats class, toilette, catering service and entertainment on-board, to improve comfort of passengers.
GRUPO PLAZA owns 1452 buses for its urban lines and for its short, medium and long distance urban lines. It carries 178,800,000 passengers annually through 145,300,000 km traveled. It is one of the largest groups within the country.
---
Services / Classes
Comfortable and cosy leather seats
A reclining angle of 180º
Feet support with a reclining angle of 180º
Privacy curtain available
Blankets and pillows provided
On-board menu
Music player
Air-conditioning and heating
MP3 and DVD players
Type of service:
Su: 1st class suite service class
Sx: without on board meal

Leather / cloth seats
A reclining angle of 140º
Feet support
Individual light
Breakfast
On-board meal
Heating and air-conditioning
On-board crew
Toilette
Type of service:
Ej: with on-board meal
Ex: without on board meal

Leather / cloth seats
A reclining angle of 120º
Feet support
Air-conditioning and heating
Music and video players
Type of service:
Sj: with on-board meal service
Sc: without on board meal
---
Destinations and routes covered by Plus Ultra: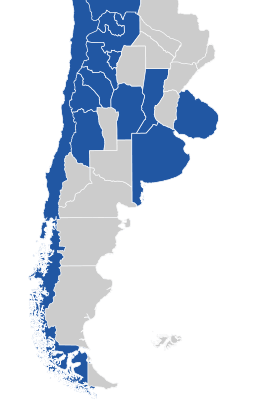 Being based in the City of Córdoba, Plusultra Mercobus is responsible for connecting different locations throughout the country with this city. With this in mind are, within Cordoba: the Capital City, Mount Chapel, Cilla Carlos Paz, Villa General Belgrano and Villa María. In La Rioja: the Capital City and Chilecito. Within Santa Fe: Rosario and Rafaela. Within Buenos Aires: Retiro and Mar del Plata. Within the Province of Salta: the Capital City, Oran and Salvador Mazza. Within Formosa: Clorinda. Within the Province of Misiones: Posadas and Puerto Iguazú. It also covers different locations within the provinces of Mendoza, Catamarca, Salta, Jujuy and Tucumán.
The bus company also covers some international destinations within Uruguay (Montevideo and Punta del Este) and within Brazil (Camboriú, Itapema, Florianópolis and Torres.)
---