Choose your ticket paying less!
Alvarez
The Alvarez Hermanos company (popularly known with the name of Álvarez) began its history in the 70s, in Argentina. The company was initially dedicated to connect the area of Conurbano, in the Province of Buenos Aires, with the Atlantic Coast of Argentina. After about 20 years (in the 90s) the company renewed its bus fleet completely and for the first time started providing the Executive class. Alvarez also increased and improved the on board service.
The company is now into the hands of a new consortium. Alvarez transports more than 50,000 passengers a month and travels more than 400,000 kilometers a month. The company has recently added to its portfolio of travel destinations neighboring countries of Argentina, international destinations.
---
Services / Classes
Leather seats
A reclining angle of 180º
LCD screens
TVs and DVD players
Blankets and pillows provided
On-board crew
Hot and cold dinner
Several refreshments / drinks (wine, sodas, whisky, champagne)
Breakfast
Type of service:

EIC: individual seat
EEJC: shared seat
EID: individual seat with breakfast.

Dinner / Breakfast
Cloth seats
A 130º reclining angle
Individual headphones
Feet recliner / support
Hot and cold dinner
Refreshments / drinks: wine, sodas, whisky
Breakfast
On-board crew
Blankets and pillows provided
Type of service:

SLC: Semi cama
PC: Promotional Semi-Cama
SDP: Semi-Cama with breakfast.
---
Destinations and routes covered by Alvarez: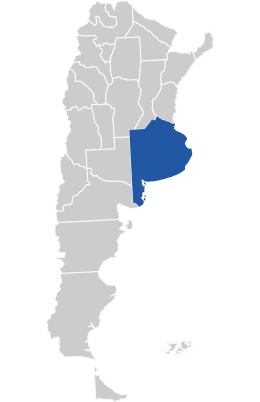 Among the most popular destinations of the company are: before naming the destinations, it should be noted that since the beginning of the company, Alvarez was dedicated to connect the Conurbano area to the Atlantic Coast. Bearing this in mind, there's: Villa Gesell, Pinamar, Mar de Ajó, La Lucila, San Clemente, Mar del Tuyú, San Bernardo, Cariló, Las Toninas and Santa Teresita. One of its latest services added is the daily service Ciudadela - Pergamino.
---