Choose your ticket paying less!
Balut
The bus company Balut S.R.L., or simply known as Balut, is a bus company that has many many years of history. The company was created by a pioneer family in the field of passenger transportation in Argentina. Nowadays, the company is characterized by meeting the needs of its customers, and its motto is "We are leadership, innovation, reliability, support, trajectory, scope, growth, responsibility. WE ARE BALUT"
---
Services / Classes
1st class suite

Semi-cama

Common service
Seats with a reclining angle of 180º
Individual LCD screen
Autobar
Heating and air-conditioning
On board meal included
Catering service for breakfast or afternoon snack, depending on the journey time
DVD movies on-board
Pillows and blankets
Music player
Headphones provided
On-board bathroom
Individual light
Wi-Fi

Seats with a reclining angle of 140º
Autobar
Heating and air-conditioning
DVD movies on-board
Music player
On-board bathroom
Individual light

Common
Air-conditioning
Luggage rack
Security camera
Wi-Fi
TDA: Televisión Digital Abierta (Open-air digital television)
---
Destinations and routes covered by Balut: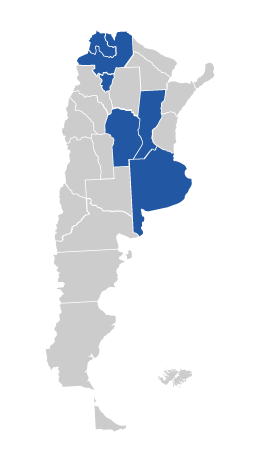 The most requested and popular destinations of the company are: Jujuy, Salta, Humahuaca, Buenos Aires, Cordoba, Santa Fe and Tucumán. We note that all of the company's destinations are focused on connecting the capital of the country with northern locations. Balut also covers some localities within Tucumán. One notable characteristic of the company is that it has international destinations, in this case, within one of the neighboring countries of Argentina, Bolivia.
---