Choose your ticket paying less!
El Norte Bis
El Norte Bis has a modern fleet of bus units, which are preserved with rigorous inspections before and after each journey, to protect the safety and well-being of the passenger. For this, the company has its own workshops, strictly equipped and highly trained personnel for each sector: mechanical, mechanical electricity, cleaning and catering, to meet all needs.
All its units have Scania and Mercedes Benz engines, with manual or electronic gearboxes (Comfort Shift or Easy Shift). In addition, they have really wide bus seats, which allows a more comfortable, safe and cozy trip.
---
Services / Classes
Leather / cloth seats
A reclining angle of 140º
Feet support
Individual light
Breakfast
On-board meal
Heating and air-conditioning
On-board crew
Toilette
Type of service:
Ej: with on board meal
Ex: without on board meal

Leather / cloth seats
A reclining angle of 120º
Feet support
Air-conditioning and heating
Music and video players
Type of service:
Sj: with on board meal
Sc: without on board meal
---
Destinations and routes covered by El Norte Bis: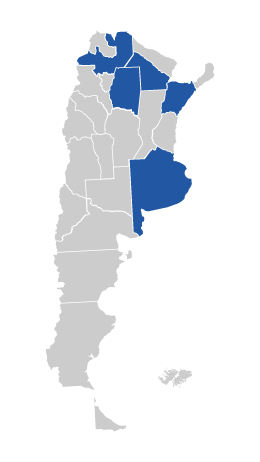 The company Chevallier covers different destinations, mostly in the north of Argentina, and connects them with Retiro - Buenos Aires. With this in mind the company covers: Resistencia and Roque Saenz Peña (both in El Chaco), different points in Santiago del Estero, Salta, Corrientes and also in the Province of Tucumán.
---