Choose your ticket paying less!
El Onda
El Onda is a passenger transportation company that from its early stages has provided a superior service, based on commitment, responsibility and customer satisfaction. El Onda has vast experience, acquired by years and years of work, and by knowing how to listen and pay attention to his clients, and to their opinions and criticisms, in order to be able to improve as a company and to be able to satisfy their different needs.
As a passenger transportation company, its mission is to provide an excellent service to its customers throughout the Argentine territory. The company is backed by years of history and track record.
---
Services / Classes
Leather / cloth seats
A reclining angle of 120º
Feet support
Air-conditioning and heating
Music and video players
Type of service:
Sj: with on-board meal service
Sc: without on board meal

Cloth seats
Air-conditioning
Heating
Type of service: Co: common service
---
Destinations and routes covered by El Onda: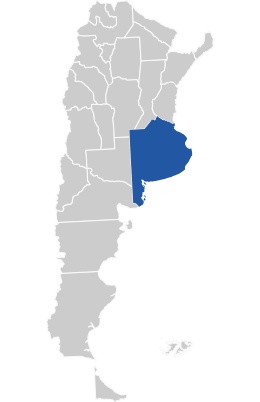 Among the most important destinations and routes of this company are, we note, are all within the Buenos Aires province and city, and Mar del Plata, they are: Mar del Plata, Villa Gesel, San Isidro Hippodrome, Don Torcuato, San Martin, Victoria, Terminal El Pacheco, Saavedra Bridge, Caseros, Escobar, Tropezón, Azul, La Plata, Villa Ballester and San Fernando.
The company also has destinations within the party of La Costa, in different tourist locations of the Atlantic Coast of Argentina: Santa Clara del Mar, San Bernardo, San Clemente del Tuyú and Mar del Tuyú.
---