Choose your ticket paying less!
Plata Bus
Plata Bus bus company has been a provincial company engaged in the transport of passengers for a long time, which has earned the respect of both its customers and its competitors in the passenger transport industry. The company is characterized for covering routes and destinations from the city of La Plata towards the Atlantic Coast of Argentina. Therefore, it covers numerous destinations and localities within the Argentinian coast, mainly tourist localities. The company improves day by day and push towards quality of its services, always keeping in mind their clients' satisfaction.
---
Services / Classes
Leather / cloth seats
A reclining angle of 150º
Feet support
Breakfast
Blankets and pillows provided
Air-conditioning and heating
MP3 and DVD players
Extra wide bus seat
Type of service:
Ej: with on-board meal
Ex: without on board meal
---
Destinations and routes covered by Plata Bus: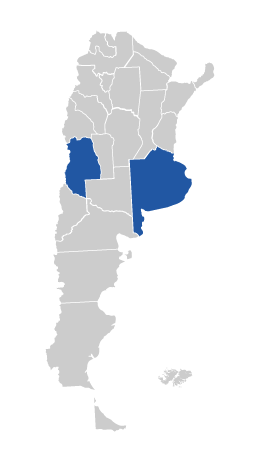 As we mentioned before, all the destinations covered and departures of the company focus on connecting La Plata with the Argentine coast, having that in mind are: Mar del Plata, Villa Gesell, Pinamar, La Plata, Berisso, Ensenada and Mar de Ajó.
---