Choose your ticket paying less!
Telebus
Telebus has always been characterized by providing a high quality service and by providing also comfort for all of its customers. Telebus has a wide range of frequencies and departures as localities covered.
The mission of the company is to achieve a process of continuous improvement focused on the safety of passengers, both to benefit the community, and themselves as an organization. The company promotes teamwork above individual leadership.
---
Services / Classes
Leather / cloth seats
A reclining angle of 160º
Feet support
Seat belt
Air-conditioning
Heating
On-board bathroom
Music player
DVD
Bar
Type of service:
Ej: with on-board meal
Ex: without on board meal

Leather / cloth seats
A reclining angle of 120º
Feet support
Air-conditioning and heating
Music and video players
Type of service:
Sj: with on-board meal service
Sc: without on board meal
---
Destinations and routes covered by Telebus: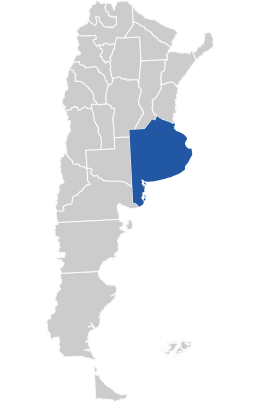 The most requested destinations of the company are entirely within Buenos Aires, both in the province as well as in Mar del Plata. Having this in mind are: San Martín, Victoria (in San Fernando), San Fernando, Don Torcuato (within Tigre), Azul, Hipódromo de San Isidro, Saavedra Bridge, Villa Ballester, Tropezón, El Pacheco Terminal (in El Talar), Caseros, Escobar, La Plata and Mar del Plata.
---